Description
What Our Butchers Say
Our customers wanted a sweet chilli flavour burger. You asked and we delivered.  Together with our dietitian Harriett, we have created the Sweet Chilli & Kale Burger. Gluten free, coeliac friendly, dairy free, low fat & even lower in saturated this burger contains a whopping 22g protein, only 10g Carbs & less than 1g Fat.
What Our Dietitian Says
The garlic which is present in this product is fantastic for the immune system. Serotonin is known as our natural mood stabilizer and sleep promoter. It is made from the amino acid l – tryptophan. Low serotonin status can give rise to emotional, mental health symptoms and food cravings. Turkey is a source of the amino acid tryptophan. This sweet chilli and kale turkey burger will also provide us with approximately 10 mg of vitamin C, this is about 1/5th of our daily reference intake.
Check out our allergen guide here.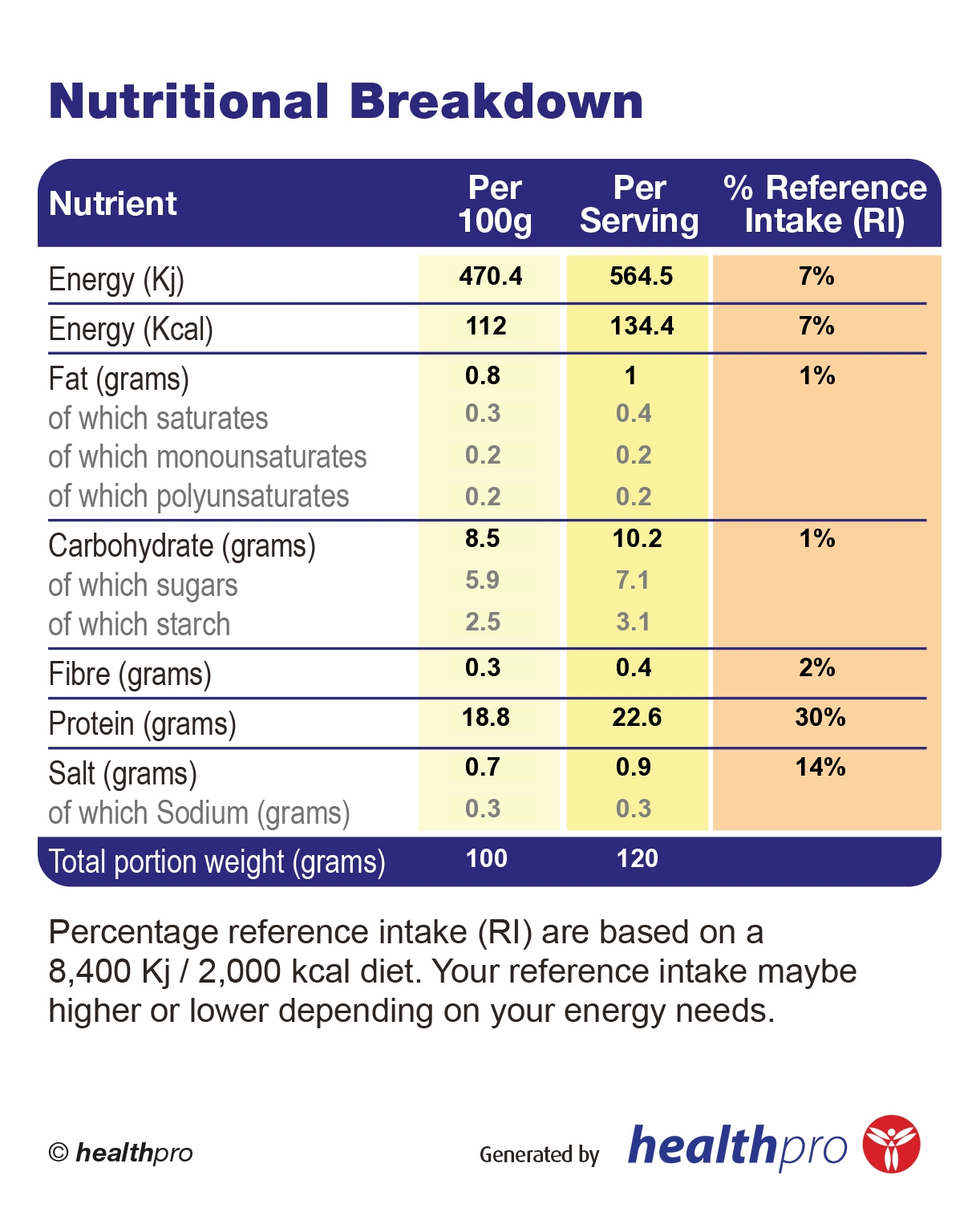 Ingredients
Turkey, Sweet Chilli Sauce (cane sugar, water, pickled chilli [21%], rice vinegar, garlic, tapicpca starch, salt, xanthan gum), Kale, Burger Supreme Seasoning (rice flour, dextrose, salt, cornflour, ground paprika, onion powder, ground cayenne, preservative, dehydrated peppers, antioxidant, herb [sulphur dioxide]),